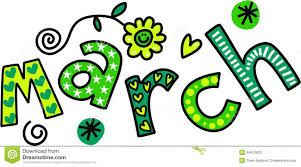 I would guess many of you are wearing green for St. Patrick's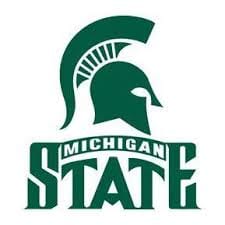 day today, but I hope you are wearing green to support
MSU in the finals today. If you must wear blue then we'll see if you'll be blue in spirit too. Good luck to both teams!                                    Such a fun rivalry.
Math: We have completed our discussion of quadrilaterals and their attributes. Now we will move on to area and perimeter. This is always a difficult concept for third graders so if you have a chance to throw those words and their meanings out a few times it would be helpful.

Writing: We are set to write our final drafts of our literary essays. Next the kids will be given a new story and be asked to write a literary essay on their own using all they have learned.
Spelling: Your child should have brought home the Unit 20 words on Friday. This week's focus is on silent letters in words containing (ge, gi, gy, and hard g  Below is the unit 20 list of words.
Social Studies: This week we will finish up our time line of Michigan's road to statehood. Your child will be bringing home their timelines this week and having a quiz on the three things that were needed in order to become a state. We will then fill out the final history test review guide which will test the kids on all we have learned about the history of Michigan. 
Reading: We are having fun learning about people in history and why they have biographies written about them.
Please do not hesitate to contact me with any questions or concerns. It is best to contact me via email. I check that frequently, so will be able to respond in a more timely manner. nflory@hpseagles.net
Mrs. Flory